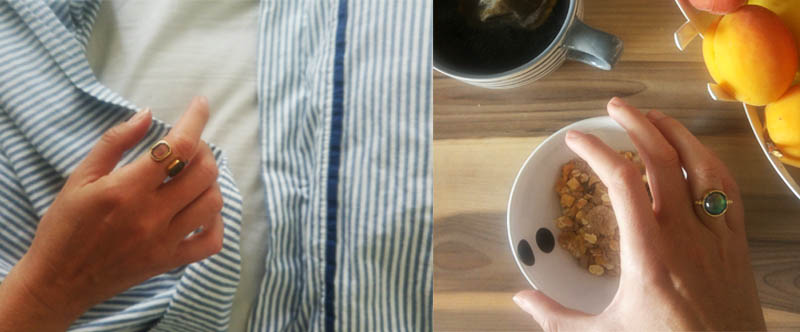 We read a lot about morning habits that are supposed to make us more productive at work…But what about those who give us a smile and make us happy?
Here's a little secret: smiling mornings don't start in the morning…
1) Looking ahead

Happy mornings start the previous day.
Before going to bed,think about what you will do the next day, set a goal.Anticipation is a powerful boost of happiness.It's a double bonus:you are happy thinking about what you will do and you are happy while doing it.
Nothing planned,nothing to expect?
Organize a lunch with a friend, colleague or promise yourself to do something you love. This is one of happy people secrets.
Those who are prone to joyful anticipation, who imagine future events,are ready to experience intense emotions and are more likely to achieve their objectives.
2) Manage your mood

Your mood at sunrise sometimes affects your mood for the rest of the day: do not enter in a negative spiral in the morning, or your mood will deteriorate during the rest of the day.
Are you often stressed in the morning? If so, ask yourself: "What gives me a sense of control"?
Anything that increases your perception of control over a situation (whether you actually have the control or not) can significantly reduce your stress level.
Research has shown that the perception of control over a stressed one modifies the impact of stress.
For example: you are stressed out by this presentation you need to do later in the morning at work. Think about what you can control before: prepare the documents that you will distribute, clothes you will wear that day…
3) A good breakfast

Do not skip breakfast.
Eat something, it puts you in a good mood and increases your will.
Watch the kids:after a snack, all children are little angels.
Enjoy your breakfast.Take some time to really appreciate the moment.
4) Do something you fear or put off.

You feel guilty when you don't: go to the gym, ironing, put home in order…
We have our greatest self-control on the morning. It is the best time to do what you are trying to dodge.
You have more control in the morning to push you to do this thing that you will regret not having done.Then you will feel good about yourself. And the rest of the day is relatively easy.
5) Send a "Thank you" note, email or text.
Every morning, send to a friend, your beloved, a family member or colleague, a message saying "thank you".
This one little thing can make you happier.
6) Think in advance about how you will handle the difficult moments of your day.

Ask yourself: " What's the worse that could happen today?"
And be prepared.
Far too many people do not have a plan "B" because they refuse to consider that something might not go exactly as they wish.
7) Kiss someone you love
It makes you simply happy !