Interview and article by Alice Galand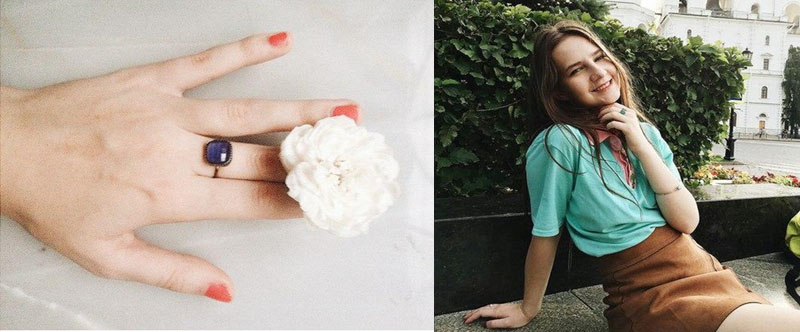 Darya Hankalski is a young blogger from Almaty, Kazakhstan, with a passion for fashion. With her blog It is all about hannibal skins in California, which is designed as a public diary, she has successfully attracted a lot of followers in just a year, thanks to her spontaneity and instinctive but unique way to live fashion. In this interview she will tell us about her connection to art and colors, being a channel for self­expression ; a thought matching perfectly with Me & My Mood's concept. Follow her also on Instagram: @hankalski
The ring you're wearing is called Venus, who is the goddess of Love and Beauty. Where did your love for fashion come from?
Honestly, I have fallen in love with fashion not very long ago. It has started about a year ago, when me and my best friend had decided to do a little photoshoot – just for fun. Since I can remember, I didn't really like to pose for camera because photos used to look strange, unattractive and hilarious to me, but after those photoshoot I really like the most of my pics and so I decided to upload some of them on Instagram. I thought people wouldn't like them, but the amount of likes and positive comments said otherwise. After that moment I have taught  how to love myself and my style and yeah, I could say that since that moment I started to love fashion!
On your instagram account, we can see that you have an artistic side, indeed you like to draw. What kind of a mood are you in when you draw?
I think that in this kind of moments I am in creative and inspired mood. The most things that I like to draw is buildings and so during the process of drawing  I always think about who had built this architecture, how he or she had inspired to design this, how this looks inside and of course who lives or works there.
Does this artistic touch that you possess help you to mix the colors and to create your looks on a daily basis?
I guess yes, it does. Because the feeling, that helps me to choose the color from my  palette goes from my daily life. The weather, people and my own instinct helps me to do my make up, choose clothes for outfits and to make a decision about with which filter I would edit my future pics.
Speaking of colors, you're not scared to use colors on your hair or on your lips, for example wearing a bold lipstick « Peacock » matching the color of your eyes. What do you love specifically about colors? What inspires you about the jewels of changing colors Me & My Mood?
As different kinds of accessories, different colors and its shades show the character and the mood of person who wears it so I think the designer had took this phenomenon as a main concept of her brand.
Your ring remains green, meaning that you're «yourself». You're acting very spontaneous through your blog & instagram account, with pictures of you, outdoor, in your family environment or even pictures of your little brother. Is that an important thing to you this natural way of sharing?
As I said before, my life, what happens during this and people who surround me are inspiring me to take photos. Posting pics of daily routine on my second account @d.daarya shows my audience the '' Behind the scenes '' process and the person who I really am .
3 pieces of advice you could give to stay true to yourself in a world where social media ask for more and more staging elements?
Always remember that you are a piece of art, you are unique and never forget just to be yourself! All of the other roles are busy!
Recently you worked as a model at a fashion show. You are following your dreams with a fresh and laid-back attitude, you seems to be always in a great mood! What's next?
For this period of time the main goal for me  is to successfully pass my university exams and move to another city, develop  my social media platforms and just make all of my child dreams come true!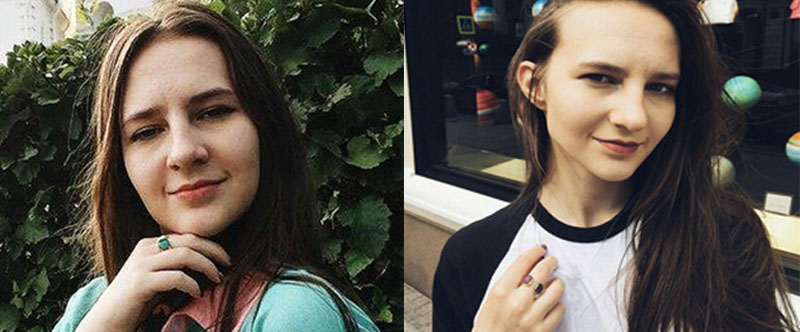 Alice Galand is a journalist and author of the cultural and slow life philosophical blog  " La Promenade Inopinée" : lapromenadeinopinée.com